After a heightened awareness of systemic racism seemed to sweep the United States following the murders of George Floyd, Breonna Taylor, Elijah McClain, and far too many others in 2020, corporations and organizations rushed to showcase their commitment to diversity, equity and inclusion by launching new programs targeting Black folks and announcing that they would set aside money to support Black entrepreneurs. When it came to supporting Black women entrepreneurs specifically, the dollar range was vast — from $2.5 million to $10 Billion — and the announcements were highly publicized and widely celebrated.
As a Black woman entrepreneur whose business received a $25,000 grant from one of those large corporations in 2020, I will say: We appreciate the money. It helps. But money alone isn't the full picture when it comes to supporting Black women business owners. We need more.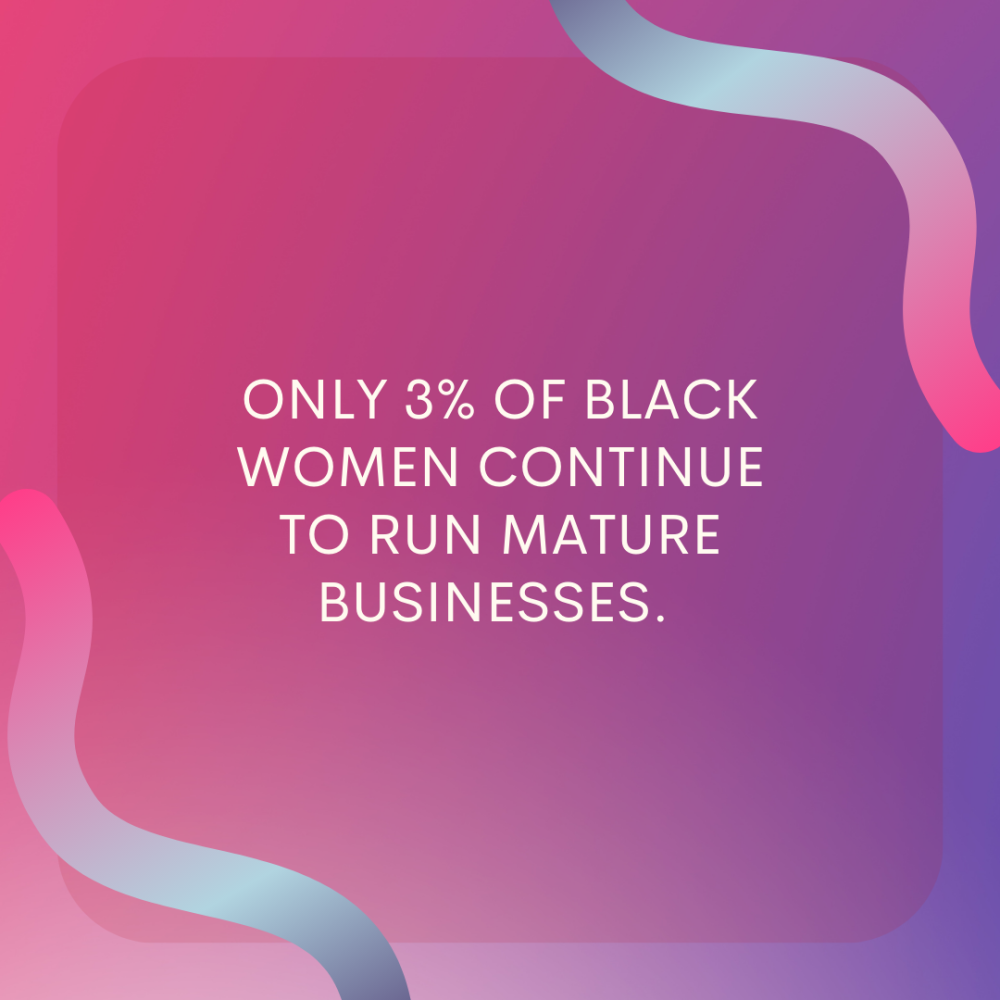 Black women are (still) the fastest-growing segment of entrepreneurs in the United States. But although 17% of Black women are in the process of starting or running new businesses, only 3% are running mature businesses, according to research from the Global Entrepreneurship Monitor's Women in Entrepreneurship Report. Why is that? Access to funding, a commonly cited obstacle, is only one of the issues.
When thinking about how to best support Black women entrepreneurs, I encourage you to expand your vision, think more broadly, and be open to the possibilities. Here are a few ideas to get you started, whether you're an organization or an individual.
Ask. One of the best ways to find out exactly what Black women entrepreneurs (or anyone for that matter) need is to ask. Whether this is one-on-one anecdotal insight or a full-blown research report — asking, deep listening and respecting the needs of the individuals who are to be on the receiving end of the support you hope to offer is an important first step. A step that, unfortunately, many seem to skip.
Reflect. After listening, create a program or plan of action that reflects the needs that have been expressed. Programs created for Black women entrepreneurs that do not fit their needs are a waste of everyone's time — theirs and yours — and a surefire way to have limited success. Granted, each individual entrepreneur is unique; however, there are often patterns and trends that can be revealed within the research. Can't address all of those needs with a holistic program? Then what's the one thing that you or your organization can do to have a meaningful impact?
Elevate. One of the most important means of support for my business has come by way of personal referrals from my non-Black colleagues, friends, and allies. Their willingness to be an advocate for my work and my business when I'm not "in the room," to pass along opportunities that I may not otherwise have been aware of or had access to, and to put their own reputation on the line and vouch for my business and for me as a business owner has led to thousands in additional revenue and to the overall growth of my business. Other ways to elevate Black women entrepreneurs and businesses include thoughtful social media campaigns, marketing initiatives highlighting Black women-owned or -led businesses, editorial or media coverage, and "passing the mic" or sharing your platform.
Connect. Connecting Black women entrepreneurs to the resources and education they need to sustain their businesses is crucial. It's not enough to simply give these businesses money without providing the tools and insights that will help them be successful long-term — long after that money has been spent. What are the smartest ways these business owners can manage their money, 10x their revenue, generate more leads, build an action plan for their business, leverage their strengths, pivot if necessary, and hire the best team? Who are the people — whether mentors, instructors, business leaders, or other successful Black women entrepreneurs — to whom you can provide access? And not one-way video access. Real access. Steer clear of content created simply for the sake of creation. Create content that authentically connects with the Black women entrepreneurs who are meant to consume it.
Measure. What is the measure of success for your program? Is it working? Money, a lil' content, and a few emails to your cohort are not enough to check the box. Are you measuring the success of these businesses after they move on from your program? What happened to them after that one, three, or six-month period that you were supporting them? Are they still in business a year later thanks to your support? Where is the follow-up report? Not a survey; a 

report

.
Reset. After you measure, it's time to reset. What worked? What didn't? And beyond that, what has changed in the world, and how does that reflect a change in the needs of the Black women business owners you intend to serve? How will you adjust accordingly? What will you or your program do better next time?
Do Black women entrepreneurs need (and damn-well deserve) equitable access to capital and financial support for their businesses? Of course! But you can not loosen the grip of systemic racism with money alone. So stop throwing money at Black women entrepreneurs and expecting it to have a meaningful impact. Look at the bigger picture, take a holistic approach, and invest in their long-term success.
If you're a Black women entrepreneur looking for support for your business, I invite you to consider applying for the Impact 5X Economic Justice initiative that's offering $10,000 worth of support to small business owners from marginalized communities, including Black women entrepreneurs. This support goes beyond money. As a part of this 13-month program, you'll receive access to: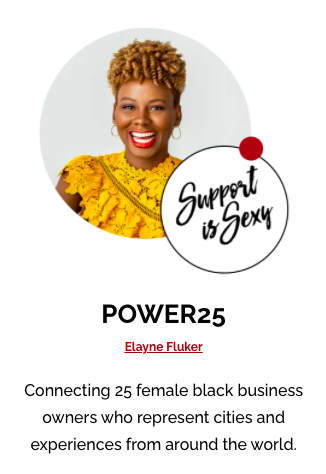 GoDaddy's Empower Program – You will receive training on how to build a good website, grow your online presence, and a free website subscription with GoDaddy.
Silver Circle Membership – You will enter Silver Lining's Global Network with thousands of values-aligned business owners and supporters all focused on helping each other succeed.
Meaningful Introductions – You will get the opportunity to ask Impact Champions, who are successful individuals and business owners contributing their time and connections, for strategic introductions to help you hit your goals.
Storytelling Training – You'll learn how to creatively leverage photos and videos to tell your brand story and grow your presence without spending any money on marketing.
Profile & Brand Building – You will be featured in multiple storytelling projects throughout 2022 that will help build your public profile and elevate awareness for your brand.
SLAP (Silver Lining Action Plan) – You get full access to Silver Lining's tech-enabled, 13-month small business growth program entirely focused on helping you set your growth goals and then giving you full structure and support to make sure you hit them. SLAP™ will help you grow your revenue, profitability, and sustainability.
Plus: Quarterly check-ins with Elayne Fluker when you join the Support is Sexy cohort for 25 Black women entrepreneurs. Interested? Click here to learn more about Impact 5X.
*NOTE: Elayne Fluker is an Impact5X Cohort Leader. "The Impact5X Cohort Leaders have been chosen by Silver Lining because they are business owners and leaders who work with and represent business owners from marginalized communities." Elayne Fluker is not an employee of Silver Lining. She is an independent consultant.